Rooms & Amenities
Main Floor Rooms
Please feel free to click on either the photo of the room or name of the room that you are interested in, to view more information such as seating and pricing.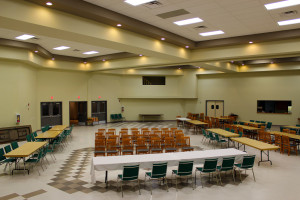 Main Ball Room
This is a large room that can be used for meetings, parties, exercise classes or for weddings and receptions.
*There is also a bar that is available when renting the Main Ball Room. The Shepard Community Association has ProServe certified bartenders available for an additional fee, for any event.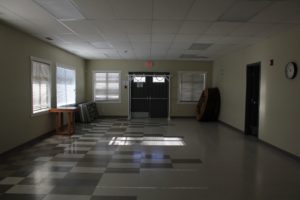 Down South
This room is right next to the main ball room but they can be separated by a folding wall. This room can seat up to 60 people if seated theatre style.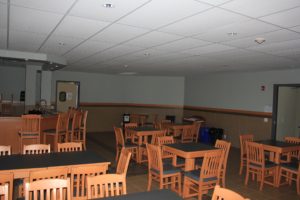 Lounge
This room is located on the main floor and can be accessed from the outside by a separate door.  It can seat 60 people.
---
Second Floor Rooms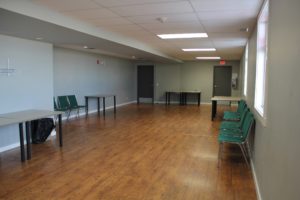 Up North Room
This room can be set up theater, classroom or custom. It seats 100 maximum if seated with tables,  and 101 if seated theatre style.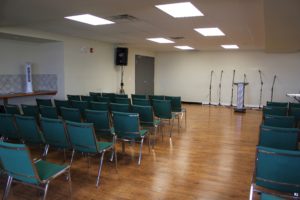 Mountain View Room
This room can be set up theater, classroom or custom. It seats 101 maximum.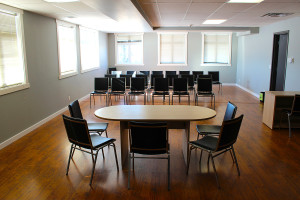 South Prairie Room
This room can seat 60 maximum no matter what the seating arrangements are.
Shepard Community Hall does have a fully functional industrial kitchen that can be used by any renting party for an additional fee. 
The second floor is accessible by an elevator for those with mobility issues.
There is a Damage Deposit required for all events.  This Damage Deposit will be returned to you approximately 2 weeks after your event if no major damage has occurred, and the equipment being used is not damaged or taken.
Groups over a certain size require that you use our bar tender(s) who also act as Security, and have a Hall Event Supervisor.
We have a small PA system for your use. (1 microphone & 1 loudspeaker) 
The hall can be used for a variety of needs from weddings and receptions to parties and meetings. When setting up events we do our best to meet our client's needs in regards to early access.
We can supply coffee, tea and juices for your group.
We do not cater to meals but can give you names of companies that do.  You can bring in your own caterer as long as he/she agrees to leave the kitchen clean and tidy. You can also provide your own meals/food as long as your group will take full responsibility for following "food safe rules".
We have a full commercial kitchen that can be used for your food preparation, ie. salads, sandwiches etc. We also have a large walk in fridge that can be used at no charge. If you need to cook or bake food at the hall there is a charge.